Hi Friends. I feel a bit remiss that I have not spoken much about One Kings Lane. But they are having a sale so I must mention them now! :)
All week long, One Kings Lane is offering fantastic deals on their home and kitchen appliances! With the holiday season approaching, this is the perfect sale to make sure you have everything you need for warm gatherings at your home. One Kings Lane has everything from elegant
hanging pot racks
to glassware to a classic buffet table for your dining room, all at great prices to make sure your home looks beautiful. Plus, if you're new to One Kings Lane,
sign up today for a $15 credit for purchases of $30 or more.
Head over to
One Kings Lane
now before these deals are over!
Here's a look at some of our favorite One Kings Lane Kitchen items:
Cookware Solutions
With all of its pots, pans, blenders, bowls, and more, storage space is difficult to come by in the kitchen. That's why we love space-saving pot racks that suspend from the ceiling or wall. Plus, they're a great way to show off your collection of shiny, shapely cookware.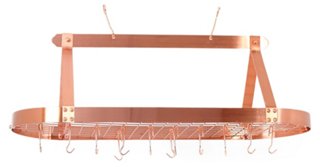 Bright Ideas for Cooking
When it comes to the kitchen, we can always use a helping hand. From blenders to toasters, coffees pots to food processors, let these appliances take care of the tough stuff so you don't have to.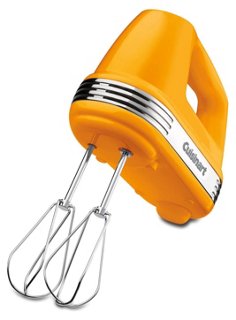 Farmhouse Style
This collection has everything you need to create a comfortable, cozy atmosphere in the dining room. Rustic yet refined furniture, solid and striped rugs, framed art, and sweet serving pieces add a touch of provincial charm to the favorite room of the home.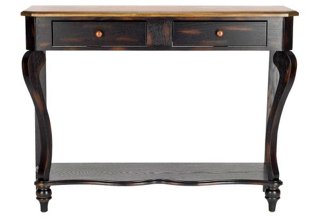 Visit
One Kings Lane
to see all the fabulous offerings on sale now!
Sign up today for a $15 credit for purchases of $30 or more.
I thought I would highlight two of the many items I have purchased through One Kings Lane and I will feature more in the near future. Some of the ongoing sales through One Kings Lane present pricey merchandise, it is true, but many of them are very reasonably priced and offer huge savings on designer furnishings. Look for the awesome deals. Here is a sampling of items I have purchased in the past at One Kings Lane:
Houndstooth check feather pillows on couch and galvanized jute handle tray



Hope you have fun shopping! :D